文章信息

作者:

kaiwu

点击数:341
1.Microsoft Office
2.google document
https://en.wikipedia.org/wiki/Google_Docs,_Sheets_and_Slides,_Sheets_and_Slides
3.Zoho office
4.libreoffice
LibreOffice is a free and powerful office suite, and a successor to OpenOffice.org (commonly known as OpenOffice).

Its clean interface and feature-rich tools help you unleash your creativity and enhance your productivity.
5.openoffice
Apache OpenOffice is the leading open-source office software suite for word processing, spreadsheets, presentations, graphics, databases and more. It is available in many languages and works on all common computers. It stores all your data in an international open standard format and can also read and write files from other common office software packages. 
---
online office platforms in China mainland.
6.WPS office
https://drive.wps.cn/ 或者https://docs.wps.cn
WPS Office is available on multiple platforms, including Windows, macOS, Linux, Android, and iOS. You can work anytime and anywhere on your mobile phone or computer. Work-study-life balance is no longer a far-fetched dream but at your fingertips.
7.tengxun document
8.dingtalk document
9.feishu document
---
10. Pandoc支持多种格式文本之间的转换
About pandoc
If you need to convert files from one markup format into another, pandoc is your swiss-army knife. Pandoc can convert between the following formats:
(← = conversion from; → = conversion to; ↔︎ = conversion from and to)
Word processor formats

Interactive notebook formats

↔︎ Jupyter notebook (ipynb)

Page layout formats

Wiki markup formats

↔︎ MediaWiki markup
↔︎ DokuWiki markup
← TikiWiki markup
← TWiki markup
← Vimwiki markup
→ XWiki markup
→ ZimWiki markup
↔︎ Jira wiki markup
← Creole

Slide show formats

→ LaTeX Beamer
→ Microsoft PowerPoint
→ Slidy
→ reveal.js
→ Slideous
→ S5
→ DZSlides

Data formats

← CSV tables

Custom formats

↔︎ custom readers and writers can be written in Lua

PDF

→ via pdflatex, lualatex, xelatex, latexmk, tectonic, wkhtmltopdf, weasyprint, prince, pagedjs-cli, context, or pdfroff.
Pandoc understands a number of useful markdown syntax extensions, including document metadata (title, author, date); footnotes; tables; definition lists; superscript and subscript; strikeout; enhanced ordered lists (start number and numbering style are significant); running example lists; delimited code blocks with syntax highlighting; smart quotes, dashes, and ellipses; markdown inside HTML blocks; and inline LaTeX. If strict markdown compatibility is desired, all of these extensions can be turned off.
LaTeX math (and even macros) can be used in markdown documents. Several different methods of rendering math in HTML are provided, including MathJax and translation to MathML. LaTeX math is converted (as needed by the output format) to unicode, native Word equation objects, MathML, or roff eqn.
Pandoc includes a powerful system for automatic citations and bibliographies. This means that you can write a citation like
[see @doe99, pp. 33-35; also @smith04, ch. 1]
and pandoc will convert it into a properly formatted citation using any of hundreds of CSL styles (including footnote styles, numerical styles, and author-date styles), and add a properly formatted bibliography at the end of the document. The bibliographic data may be in BibTeX, BibLaTeX, CSL JSON, or CSL YAML format. Citations work in every output format.
There are many ways to customize pandoc to fit your needs, including a template system and a powerful system for writing filters.
Pandoc includes a Haskell library and a standalone command-line program. The library includes separate modules for each input and output format, so adding a new input or output format just requires adding a new module.
Pandoc is free software, released under the GPL. Copyright 2006–2021 John MacFarlane.
文章信息

作者:

kaiwu

点击数:2254
小说《赘婿》中与穿越小说类似,也有"抄诗词"的桥段,但是故事情境与诗词配合得非常好就很厉害了。
https://book.qidian.com/info/1979049/
https://www.amazon.cn/dp/B07W53NJ18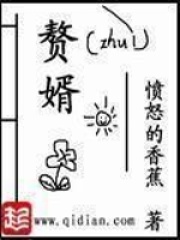 愤怒的香蕉. (2020). 赘婿(第1-1069章未完结). 上海阅文信息技术有限公司.
---
《水调歌头·明月几时有》
苏轼
丙辰中秋,欢饮达旦,大醉,作此篇,兼怀子由。
明月几时有?把酒问青天。
不知天上宫阙,今夕是何年。
我欲乘风归去,又恐琼楼玉宇,高处不胜寒。
起舞弄清影,何似在人间。
转朱阁,低绮户,照无眠。
不应有恨,何事长向别时圆?
人有悲欢离合,月有阴晴圆缺,此事古难全。
但愿人长久,千里共婵娟。
---
《送别》
李叔同
长亭外,古道边,芳草碧连天。
晚风拂柳笛声残,夕阳山外山。
天之涯,地之角,知交半零落。
一瓢浊酒尽余欢,今宵别梦寒。
---
《青玉案·元夕》
辛弃疾
东风夜放花千树,更吹落、星如雨。
宝马雕车香满路。
凤箫声动,玉壶光转,一夜鱼龙舞。
蛾儿雪柳黄金缕,笑语盈盈暗香去。
众里寻他千百度,蓦然回首,那人却在,灯火阑珊处。
---
《定风波·莫听穿林打叶声》
苏轼 
三月七日,沙湖道中遇雨,雨具先去,同行皆狼狈,余独不觉。已而遂晴,故作此(词)。
莫听穿林打叶声,何妨吟啸且徐行。
竹杖芒鞋轻胜马,谁怕?一蓑烟雨任平生。
料峭春风吹酒醒,微冷,山头斜照却相迎。
回首向来萧瑟处,归去,也无风雨也无晴。
---
《卜算子·黄州定慧院寓居作》
苏轼
缺月挂疏桐,漏断人初静。
谁见幽人独往来,缥缈孤鸿影。
惊起却回头,有恨无人省。
拣尽寒枝不肯栖,寂寞沙洲冷。
《鹊桥仙·纤云弄巧》
秦观
纤云弄巧,飞星传恨,银汉迢迢暗度。
金风玉露一相逢,便胜却人间无数。
柔情似水,佳期如梦,忍顾鹊桥归路!
两情若是久长时,又岂在朝朝暮暮。
《摸鱼儿·雁丘词》
元好问
乙丑岁赴试并州,道逢捕雁者云:"今旦获一雁,杀之矣。其脱网者悲鸣不能去,竟自投于地而死。"予因买得之,葬之汾水之上,垒石为识,号曰"雁丘"。同行者多为赋诗,予亦有《雁丘词》。旧所作无宫商,今改定之。
问世间,情是何物,直教生死相许?
天南地北双飞客,老翅几回寒暑。
欢乐趣,离别苦,就中更有痴儿女。
君应有语:渺万里层云,千山暮雪,只影向谁去?
横汾路,寂寞当年箫鼓,荒烟依旧平楚。
招魂楚些何嗟及,山鬼暗啼风雨。
天也妒,未信与,莺儿燕子俱黄土。
千秋万古,为留待骚人,狂歌痛饮,来访雁丘处。
---
《望海潮·东南形胜》
柳永
东南形胜,三吴都会,钱塘自古繁华。
烟柳画桥,风帘翠幕,参差十万人家。
云树绕堤沙,怒涛卷霜雪,天堑无涯。
市列珠玑,户盈罗绮,竞豪奢。
重湖叠巘清嘉,有三秋桂子,十里荷花。
羌管弄晴,菱歌泛夜,嬉嬉钓叟莲娃。
千骑拥高牙,乘醉听箫鼓,吟赏烟霞。
异日图将好景,归去凤池夸。
---
《人生·江湖》
黄沾
天下风云出我辈,一入江湖岁月催,
皇图霸业谈笑中,不胜人生一场醉。
提剑跨骑挥鬼雨,白骨如山鸟惊飞。
尘事如潮人如水,只叹江湖几人回。
英雄路远掌声近,莫问苍生问星辰。
天地有涯风有信,大海无量不见人!
---
《侠客行》
李白
赵客缦胡缨,吴钩霜雪明。
银鞍照白马,飒沓如流星。
十步杀一人,千里不留行。
事了拂衣去,深藏身与名。
闲过信陵饮,脱剑膝前横。
将炙啖朱亥,持觞劝侯嬴。
三杯吐然诺,五岳倒为轻。
眼花耳热后,意气素霓生。
救赵挥金槌,邯郸先震惊。
千秋二壮士,烜赫大梁城。
纵死侠骨香,不惭世上英。
谁能书阁下,白首太玄经。
---
《浣溪沙·端午》
苏轼
轻汗微微透碧纨,明朝端午浴芳兰。流香涨腻满晴川。
彩线轻缠红玉臂,小符斜挂绿云鬟。佳人相见一千年。
---
《江上吟》
李白
木兰之枻沙棠舟,玉箫金管坐两头。
美酒尊中置千斛,载妓随波任去留。
仙人有待乘黄鹤,海客无心随白鸥。
屈平词赋悬日月,楚王台榭空山丘。
兴酣落笔摇五岳,诗成笑傲凌沧洲。
功名富贵若长在,汉水亦应西北流。
---
《如梦令·昨夜雨疏风骤》
李清照
昨夜雨疏风骤,浓睡不消残酒。
试问卷帘人,却道海棠依旧。
知否,知否?应是绿肥红瘦。
---
《临江仙·滚滚长江东逝水》
杨慎
滚滚长江东逝水,浪花淘尽英雄。
是非成败转头空。
青山依旧在,几度夕阳红。
白发渔樵江渚上,惯看秋月春风。
一壶浊酒喜相逢。
古今多少事,都付笑谈中。